Xeomin® Treatments on Maui from Dr. Micki Ly M.D.
---
Aloha Dermatology and Laser Center is proud to offer Xeomin®, an FDA-approved anti-wrinkle injection treatment for frown lines that is uniquely purified to remove unnecessary proteins. Xeomin® is the only the choice for many of our patients!
How Xeomin® Works
Frown lines form when facial expressions are made as the muscle under the skin contracts. Over time, as your skin ages, these repeated expressions cause lasting frown lines. Xeomin® blocks the release of chemicals that cause these muscle contractions so frown lines are softened.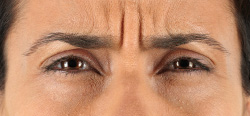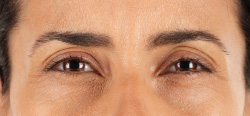 30 DAYS AFTER
XEOMIN® INJECTION
Untouched photos taken
at maximum frown.
Individual results may vary.