OBAGI® ELASTIderm Eye Treatment
from Maui Dermatologist Micki Ly MD
---

ELASTIderm is different. It's a one of a kind eye treatment from Obagi Medical Products. By using a revolutionary bi-mineral complex called Copper Zinc Malonate, it works to help restore the elasticity around your eyes and reduce visible fine lines and wrinkles.
So, if you're frustrated with searching for a solution for the wrinkles around your eyes. And you're dizzy with the empty promises of anti-aging products claiming to build collagen. You're ready for an eye treatment that really works. You're ready for ELASTIderm
.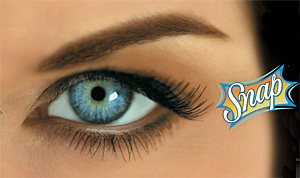 Aloha Dermatology and Laser Center offers a full menu of Obagi System skin care products. OBAGI transforms your skin at the cellular level to look and act younger and healthier.
Start your transformation today by making your appointment NOW -- call 877-6526 or fill out the Aloha Dermatology and Laser Center"s contact form by CLICKING HERE!