Upper Eyelid Surgery on Maui - Blepharoplasty
If you're having a little difficulty putting on eye shadow or your eyeliners run, you might be just needing an eye surgery. A simple procedure that will make you look younger and put the twinkle back in your eyes.
About Upper Eyelid surgery?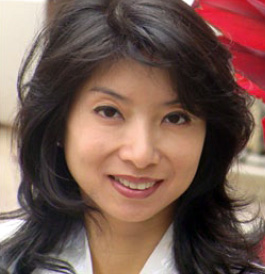 Upper Eyelid surgery (technically called blepharoplasty) is a procedure to remove fat--usually along with excess skin and muscle from the upper eyelids. Upper Eyelid surgery can correct drooping upper lids - a feature that make you look older and more tired than you feel, and may even interfere with your vision. However, it won't remove crow's feet or other wrinkles, or lift sagging eyebrows. While it can add an upper eyelid crease to Asian eyes, it will not remove indications of race or ethnicity.
What is Upper Eyelid surgery?
Upper Eyelid surgery can diminish the appearance of tiredness and aging, making you look more alert and energetic. If drooping lids decrease your ability to see, eyelid surgery can improve your eyesight. The best candidates for eyelid surgery are men and women who are physically and mentally healthy, with realistic expectations about the results of surgery. Eyelid surgery is usually performed on patients over 35, but if hereditary influences cause excessive drooping or bags, the procedure may be an option for younger people.
Any one or combination of the following conditions may indicate that you are a good candidate for Upper Eyelid surgery:
Excess skin obscuring the natural fold of the upper eyelids
Loose skin hanging down from the upper eyelids, perhaps impairing vision
A puffy appearance to the upper eyelids, making the eyes look tired
Call 877-6626 Now to make your Appointment!