OBAGI® ELASTIderm Eye Treatment
from Maui Dermatologist Micki Ly MD
---

These days your skin is aging a lot more quickly. The sun and environmental elements can take their toll, leaving behind hyperpigmentation (discoloration), age spots, freckles, fine lines and wrinkles. And although you may have diligently maintained the skin on your face for years, you may not have paid as much attention to the skin on your chest and neck, also known as your decolletage.
The skin on your decolletage is particularly vulnerable to these visible signs of aging, since it tends to be thinner, less moisturized, and often overlooked in the sun protection regimen. The result can be a harsh contrast between the youthful, protected skin on your face and the discolored, damaged skin on your chest. So, take steps today to revitalize your decolletage skin with a regimen specially formulated to reveal a more radiant all-over glow in this highly visible area.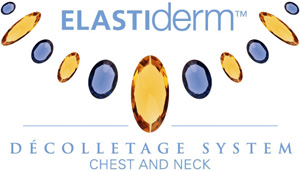 Obagi® Medical Products offers the first skincare system exclusively designed to correct, restore and maintain the youthful glow of the skin on your chest and neck area. It's called the ELASTIderm Decolletage System. And it really works.
Aloha Dermatology and Laser Center offers a full menu of Obagi System skin care products. OBAGI transforms your skin at the cellular level to look and act younger and healthier.
Start your transformation today by making your appointment NOW -- call 877-6526 or fill out the Aloha Dermatology and Laser Center"s contact form by CLICKING HERE!