OBAGI® Condition and Enhance System
from Maui Dermatologist Micki Ly MD.
---

The Everyday Procedure Between Your Procedures.
Whether you freeze your forehead, fill your laugh lines, or pursue any other nonsurgical or surgical facial procedure to address fine lines and signs of aging, it's time to bring the results to the rest of your face. The Condition & Enhance System is the single skincare system that's clinically proven to lighten, tighten, firm and turn your skin cells over on a daily basis, therefore complementing your procedure and making your overall aesthetic appearance even better.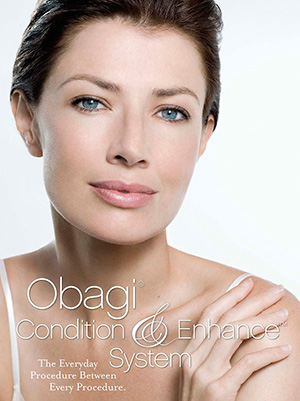 The OBAGI Condition & Enhance System is the essential component to improving the overall results of your facial rejuvenation procedure.
Aloha Dermatology and Laser Center offers a full menu of Obagi System skin care products. OBAGI transforms your skin at the cellular level to look and act younger and healthier.
Start your transformation today by making your appointment NOW -- call 877-6526 or fill out the Aloha Dermatology and Laser Center"s contact form by CLICKING HERE!