Restylane® Before and After Pictures
from Maui Dermatologist Micki Ly MD
---
Find out what Restylane® can do for you by making your appointment now by calling 877-6526 or send us a message from Aloha Dermatology and Laser Center's contact form by CLICKING HERE!
Restylane® works immediately by adding volume to smooth away wrinkles. A clear gel formulation of hyaluronic acid, Restylane® is specifically formulated to act like your body's own hyaluronic acid. So, you can use Restylane® to visibly reduce moderate to severe facial wrinkles and folds, and to add fullness to your lips.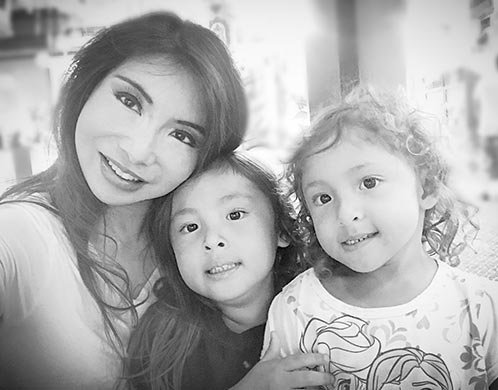 Dr Ly understands the "true burdens of rosacea" and the ways in which she can improve the lives of her patients by working with them to achieve clear skin.
The report "Rosacea Beyond The Visible" describes the psychosocial impacts of this disease some of which are hidden:
"Every second patient reported that they would potentially be willing to trade 6 months or more of their life to cure rosacea".
Dr. Ly offers IPL (Intense Pulse Light) to treat Rosacea and skin discoloration caused by other conditions. In some cases antibiotics are prescribed to control Rosacea.
Maintenance of clear skin involves discussion about avoiding Rosacea triggers along with the use of dermatologist only supplied and prescribed professional strength products from companies such as OBAGI and Galderma to keep your skin calm and balanced-looking.
Make your appointment now by calling 877-6526 – clearer skin is VERY possible!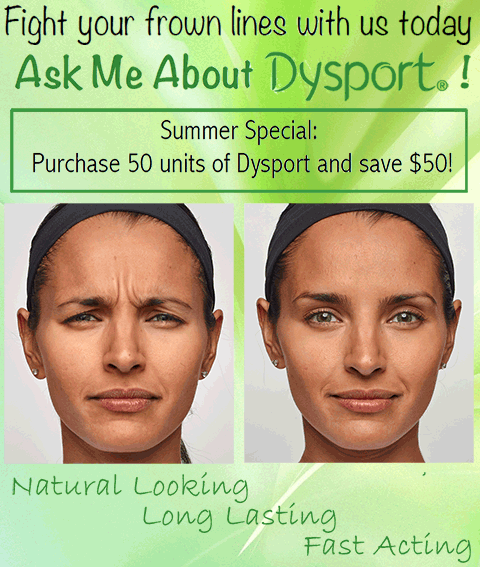 Promotion ending 01-01-2018
Transform your skin with the #1 physician-dispensed skin care system that helps correct and improve visible signs of skin aging available!
Please CLICK HERE to visit the Obagi Products section of our website.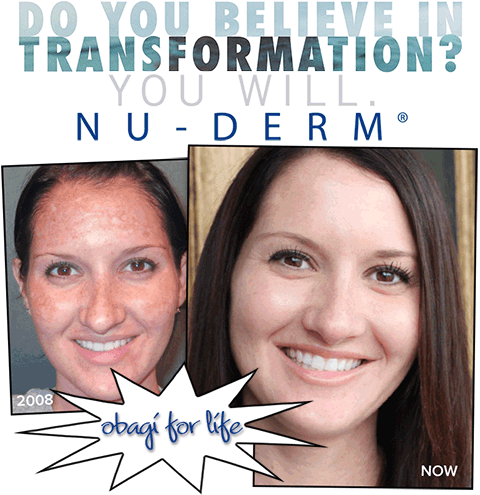 Pictured–>
Name: Mandy Rose
Age: 32
Primary Skin Concern: melasma, sun spots, scars
Current Skin Care Regimen: Obagi Nu-Derm® System
Skin Care Advice:
"Be consistent and committed when you use the Obagi system. It takes time to see results, but don't get frustrated. You WILL see results!"
Obagi:
"Tell us about your Obagi experience. How were you introduced and how has your skin transformed?"
Mandy Rose:
"I was first introduced to Obagi products by my dermatologist after I developed terrible melasma with my pregnancy. I wanted the brown spots to disappear and nothing I was doing worked. As a woman, you know how important it is that your skin is clear and radiant. The Obagi Nu-Derm System is the ONLY thing I found that would completely take away the melasma. Although I started the Obagi System because of my melasma, I was pleased to see that my sun spots and scars from where I had picked when I was younger had diminished as well.
I was so self-conscious of my skin before and never wanted to leave my house without makeup. After using Obagi, I have a new found confidence about my skin that I have never had before. It has been an exciting transformation to see how the overall balance and color of my skin tone has evened out! Thank you Obagi!"
Obagi:
"Did you get discouraged throughout the process and how did you overcome it?"
Mandy Rose:
"I do remember when I first started using Obagi and I wasn't seeing a change immediately…I got discouraged. But I just kept using it every morning and every night and eventually my skin went through a complete transformation! Looking back at my before pictures…it truly is amazing to see how much Obagi has helped my skin!"
Please CLICK to visit Mandy Rose's Blog.
http://houseofroseblog.com/obagi-skincare-before-after-pho…/
From the 'Maui News"
By CATHERINE KENAR Special Sections Editor
It's a sad fact for anyone over the age of 30—when we were young, we didn't know how much the sun damaged our skin. Now many of us are dealing with wrinkles, saggy skin and,what were once called, unkindly, "age spots."At Aloha Dermatology and Laser Center in Kahului, Dr. Micki Ly and her staff are here to help your abused skin look better and be healthier.
"All women want to look beautiful," notes Ly, "and no woman would say no to a natural looking appearance.
"There are now less invasive procedures and products that let you walk out our door looking good already."
As Ly explained, her mission is to enhance the lives of her clients and community with the latestmedical therapies that are proven to be safe and effective solutions against skin diseases, including skin cancer (detection, management and care), that jeopardize human health and well-being.
She also provides expert cosmetic aesthetic enhancements where the art and science of skin care come together to optimize and enhance a client's natural appearance with modern rejuvenation techniques.
As we age, our skin loses collagen and hyaluronic acid. These are the substances that give young people plump, smooth skin.
At Aloha Dermatology and Laser Center, Ly will assess your needs and choose the treatment best suited to your skin needs.
For moderate to severe facial wrinkles and folds, there is a hyaluronic acid injectable filler. Dermal fillers provide non-surgical anti-aging techniques that really work. After just a single treatment, fillers will give the face a smoother, fresher and more youthful appearance with no downtime.
Collagen production naturally slows down as we get older. Research has found that our skin is capable of reproducing collagen. Ly uses a recently discovered method that is known as Collagen PIN(Percutaneous Induction Needling). This method stimulates the elastin, collagen and other skin growth factors that promote new skin cells to surface with results lasting as long as one year after having the treatment done. Typically, a series of three to six treatments are recommended.
Collagen PIN treatment provides "flawless" results on the face, neck, decolletage, hands, arms, legs, abdomen and back according to Ly.
Ly is trained in and offers other procedures such as upper eyelid surgery (or blepharoplasty) and varicose and spider vein treatment. She even has products that will help regrow your eyelashes which, sadly, also seem to disappear with age.
As Ly points out, she can help fix the damage already done, but once she does, it's up to each individual to take care of their skin by using sun screen and wearing a hat when outside. This helps your skin, your body's largest organ, stay healthy.
Dr.Micki Ly Aloha Dermatology and Laser Center
Contact: 877-6526
www.aloha-dermatology.com
Collagen PIN. produces results through the stimulation of elastin, collagen and other skin growth factors promoting new skin cells to surface.
As our skin ages our collagen production naturally slows down. New collagen and elastin production results in younger, healthier, plumper, and firmer skin, effectively reducing the appearance of wrinkles, fine lines, acne scars for an overall better tone and texture. New collagen and elastin has been documented, from just one Collagen P.I.N. treatment, as much as one year later.
The Collagen P.I.N. treatment provides "flawless" results on the: Face, Neck, Décolletage, Hands, Arms, Legs, Abdomen, Back.
Typically a series of 3-6 treatments is recommended, depending upon your area of correction or concern. Dr Ly will determine a treatment schedule based on your individual goals and desires.
Dr. Ly will suggest a post-treatment at home skin care regimen based on your individual skin to protect future skin cell growth.
Click the links below to view video of actual treatments:[accordion autoclose="true" openfirst="false" openall="false" clicktoclose="true" scroll="true"]
[accordion-item id="item-4″ title="Collagen P.I.N. – Upper Lip, Lip Lines & Nasal Area Video Clip"]
[/accordion-item]
[accordion-item id="item-5″ title="Collagen P.I.N. – Cheek Treatment Video Clip"]
[/accordion-item]
[accordion-item id="item-3″ title="Collagen P.I.N. – Nose Treatment Video Clip"]
[/accordion-item]
[accordion-item id="item-2″ title="Collagen P.I.N. – Above Eye Treatment Video Clip"]
[/accordion-item]
[accordion-item id="item-1″ title="Collagen P.I.N. – Forehead Treatment Video Clip"]
[/accordion-item]
[/accordion]

Buy 2 wrinkle filler syringes (Restylane®, Radiesse®, Bellafill®) and get 1 syringe of Restylane Silk® (for lips, and under eyes)
for free – a $550 value !!!
Call 808-877-6526 NOW
to make your appointment with Dr. Ly.
Please visit our office–You Might be Plesently Supprised by the Combination Prices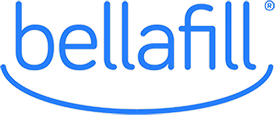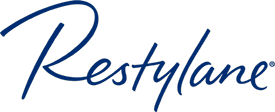 Sale ends 1/31/2017
For a silky, smooth natural-looking smile
Designed specifically for lips
and the lines around them

How does Restylane Silk work?
Just like the other members of the Restylane family, Restylane Silk is a clear gel formulation of hyaluronic acid — a sugar that is naturally present in your skin.
What makes Restylane Silk different from other Restylane products?
Like other areas of the face, the lips and skin surrounding the mouth show signs of aging as an individual gets older. This often results in lip thinning, lost shape and an increase in vertical lines above the lip.
Restylane Silk is designed specifically to provide natural-looking results in these areas. That's why it's made of smaller, smoother particles than those used in other Restylane products.
Why is young skin so supple and full? In part because of hyaluronic acid, a naturally occurring substance in your skin that helps provide fullness and elasticity.
There are many factors that contribute to skin aging, one of which is a loss of hyaluronic acid. As a result, your skin can begin to develop wrinkles and folds. The good news is you can do something about it. Find out how Dr Ly can help you use the Restylane family of products to reveal a younger-looking you.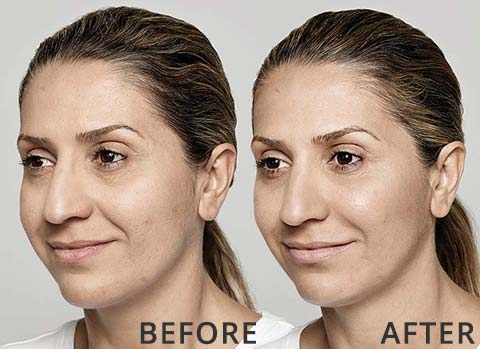 The Restylane family of products includes Restylane, Restylane-L® and Restylane® Silk. These products can be used individually to add volume and fullness to the skin to correct moderate to severe facial wrinkles and folds, such as the lines from your nose to the corners of your mouth (nasolabial folds). Dr. Ly can advise you which product or combination of products is right for you. Please call 808-877-6526 to make your appointment NOW!
Price Match Guarantee:
Find a verifiable offer from any Maui physician
offering the same or comparable cosmetic services and
Dr Ly will match it or beat it!!
Please Click Here for Details