Liquid Smile on Maui
from Maui Dermatologist Micki Ly M.D.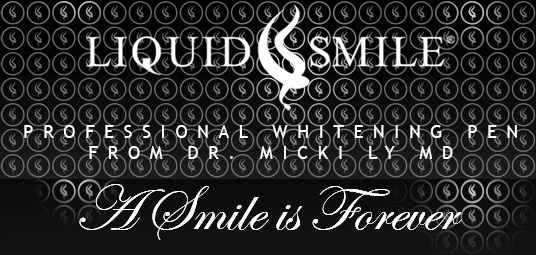 Developed by dentists, and sold only by medical professionals like Dr. Ly, Liquid Smile was designed to help you achieve a lasting whiter smile in the comfort of your own home.
The most important elements in tooth whitening are:
A strong dose of hydrogen peroxide, no sensitivity, and patient compliance. Liquid Smile's unique formulation, applicator, and common sense approach to whitening, will give you the best results -- painlessly!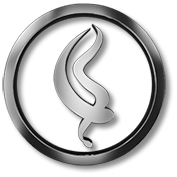 NO CLUMSY STRIPS
NO AWKWARD TRAYS
NO GIMMICKY LIGHTS
NO PAIN
Liquid Smile's soft brush allows for precise and even distribution of the gel over each tooth surface. The sleek design also enables the patient to target a specific tooth that is not responding as well as the others. And it is so easy to apply! Simply twist the dial clockwise until the pen dispenses the gel into the brush,then paint it on.
Paint it on personally & LIQUID SMILE will remove about 10 YEARS years in 10 days. LIQUID SMILE makes professional dental whitening simple & affordable for everyone. Experience powerful professional whitening, in the convenience of a stylish pen. With each stroke of the brush you are removing years off your discolored smile making you look and feel younger. Like a diamond in the rough…MILE will uncover…
Paint it on professionally & LIQUID SMILE wilt remove 10 years in 20 minutes LIQUID SMILE makes It easy for every office to apply and whiten your smile instantly. The professional strength formula allows for instant whitening results in about 20 minutes Hydrogen peroxide releases O2 bubbles starting the whitening action. The O2 molecules bubble away stain molecules… revealing the new you…
Paint it on & LIQUID SMILE removes the stain without the pain. Paint on a thin Layer before bedtime & see results in just days. For Instant results have your doctor apply LIQUID SMILE professionally. Last year dermatologists chose LIQUID SMILE as one of the top dental products. It takes about 30s to Paint… it… on… Every click of the pen contains 10-15 minutes of whitening action…